Check with us for all your instructional labels or decals and parking meter or kiosk cleaning and maintenance products.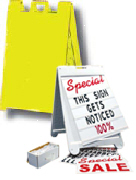 Lightweight
High visibility
Custom graphics
Easy storage
Lot Full, Valet Parking, EXIT all standard
Great for campuses and airports
Splinter-free, Rust-free Signage
No more painting
Much cleaner appearance
Cleans with soap and water
Cover any size bumper post
Multiple colors for different applications
Plastic sleeves & post covers economy grade & heavy duty grades available
Hydraulic Post Straightener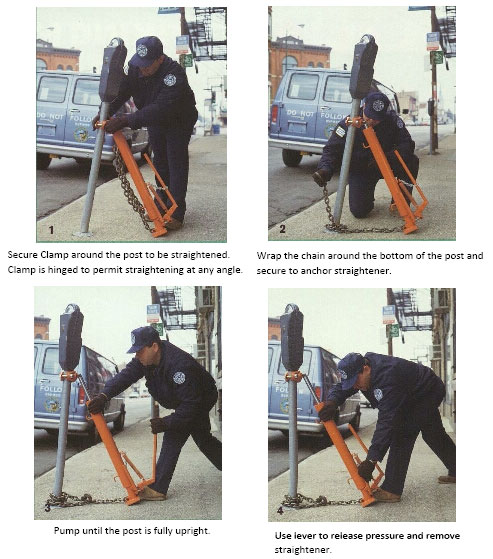 One man operation allows you to save poles you would otherwise have to cut down and replace. They pay for themselves in weeks!
Available for both 2" and 2.5" posts.
2" Model QH-525 List price: $668.00
2 1/2" Model QH-550 List price: $1,188.00
Call for shipping estimate.